Engineered wood flooring colour trends for 2017 – Grey?
Engineered wood flooring with dark and richer stains and authentic wider planks will continue to see an increase of consumers in desire of the natural wood flooring style for their homes in 2017.
Each customer has their own unique style, colouring, and budget when looking for engineered wood flooring however it seems that the vintage look of wider planks, darker stain colours and the natural grains and grooves in engineered wood are going to be a must in the engineered wood flooring trends for 2017.
Grey
The demand for grey engineered wood floors continues to increase. Some prefer lighter greys and other prefer darker greys.
The darker engineered wood flooring seem to be more attractive to homeowners creating an appearance of any room in their homes larger and grander. The darker colours create a more sophisticated design element in any home today. It's because the use of grey stains highlights the natural beauty of the wood and also brings out the natural grains and grooves that allows for the flooring to make a true, bold statement in any room of a home.
At Oak Flooring Direct we have several options of grey engineered wood flooring:
Norskë Oak Kiruna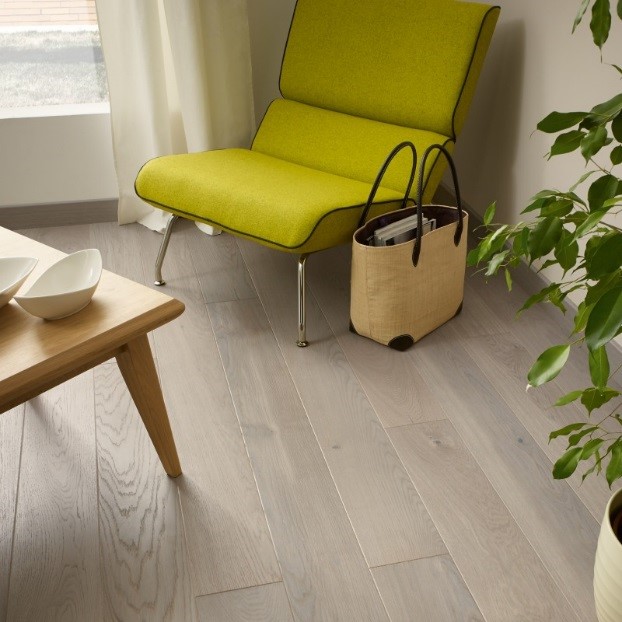 Norske Oak Kiruna Engineered Wood Flooring is 180mm Wide, Matt Lacquered, Brushed and Bevelled flooring, with Grey/White Effect that looks stunning and is great quality product.
More info and FREE samples here

Kahrs Oak Nouveau Gray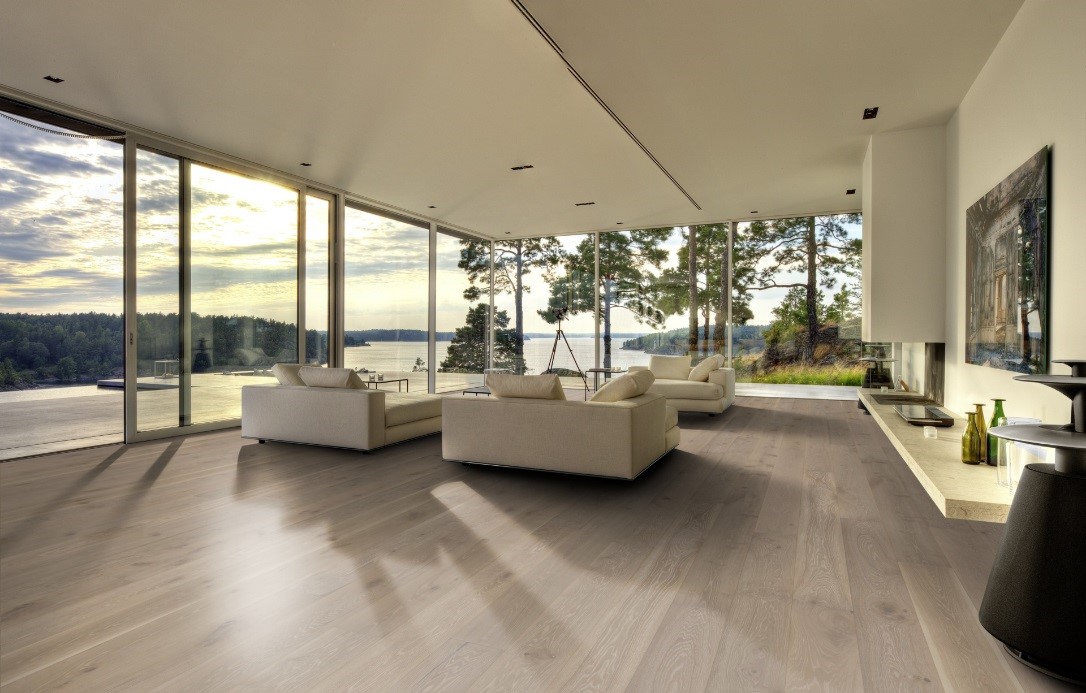 Kahrs Oak Nouveay Gray is matt lacquered, 187mm wide engineered wood flooring. A light grey board with earth tones that works well as a base for a variety of interior styles. The sapwood elements breathe life and variation into the surface. Contains all natural colour variations, sapwood and rustic features such as knots and cracks.
More info and FREE samples here

BOEN Oak Shabby White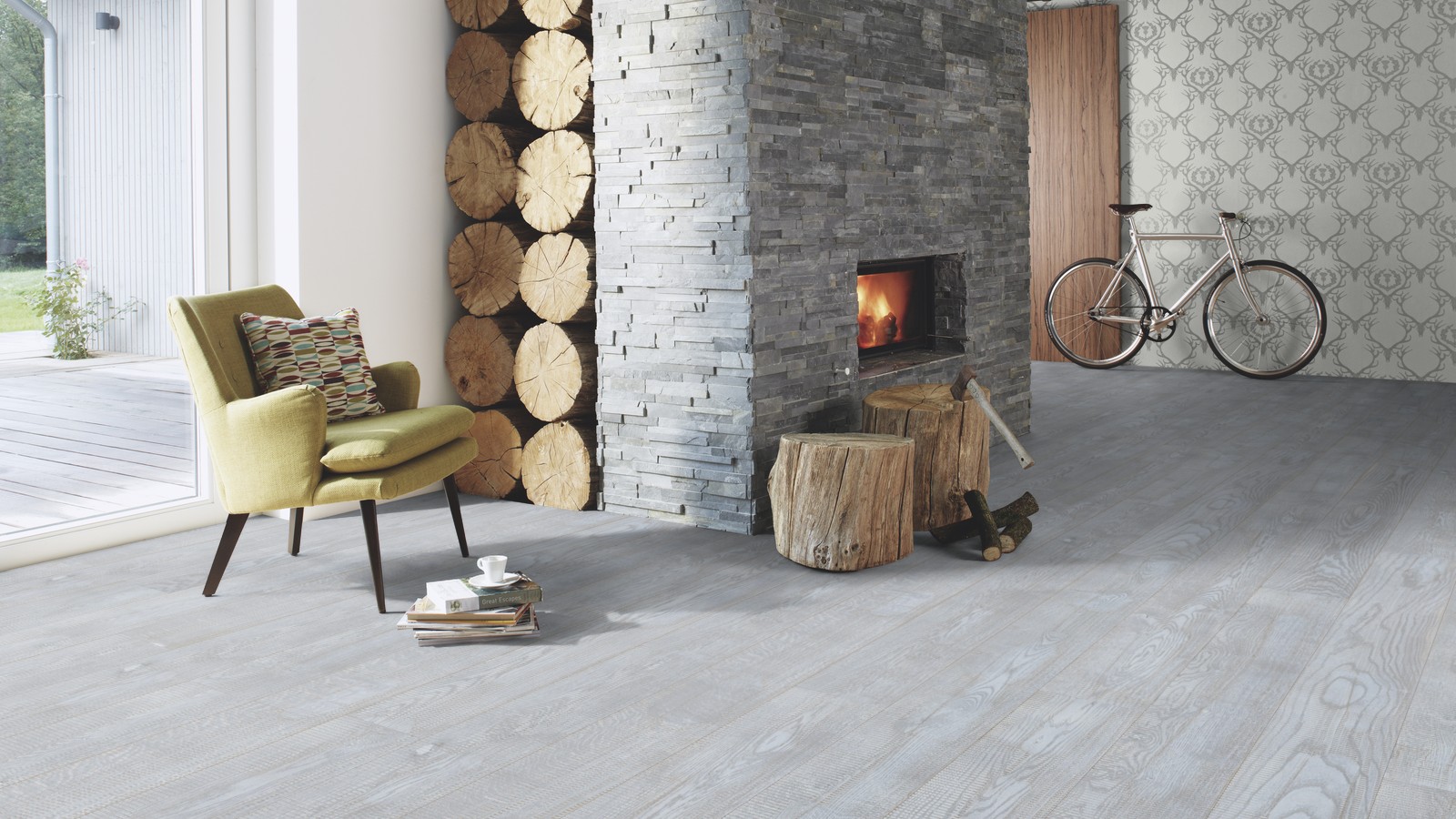 Boen Fashion Collection brings Boen Oak Shabby White. The white stain emphasises the the grain of this planed surface. Four sides of the engineered boards are bevelled showing off the length and width of each board.
More info and FREE sample here

Will gray go out of style? Yes, probably…but probably not until it's time to refinish your floors anyway :)
If you have any questions either give us a ring on 08000 566 999 or send an email over to sales@oakflooringdirect.co.uk